About Us
Obsidev is a French software development company created in early 2011.
During the year 2012, Obsidev specializes in the development of Joomla! components and more precisely, in plugins and components for HikaShop with HikaMarket and HikaSerial.
Jérôme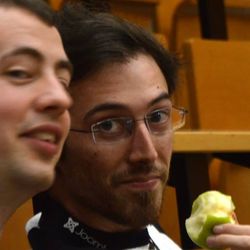 Development

C

C++

PHP

C#

JavaScript (ES4-7/TS)

HTML (4/5)

Python

Rust

Shell Unix

Node.js

CSS 2/3

ASPX

Database

MySQL

PostgreSQL

MongoDB

SQLite

JetSQL / MsSQL
F.A.Q.
So, you're alone ?

Not really. Obsidev is sharing locale with other companies and especially with Hikari Software (HikaShop).
Obsidev have a partnership with Hikari Software, that's why Obsidev is a part of the "HikaShop Team".

HikaShop Team?! I have some HikaShop questions for your!

For the HikaShop (HikaMarket, HikaSerial) support, the best is to use the support forum on the HikaShop website.
If you have some special "private" question, you can use the contact form (Contact us), in the HikaShop website too ; The messages are dispatched depending the subject.

Do you make custom development?

Yes, as long as it remains in my area of expertise.

Do you make websites?

No, because I am not a designer.

We really asked these questions?!

More or less...